Custom Cabinetry - Full Service Department
A large, full service department with refrigerated display. Created using our low profile MP fixtures.
Self-watering vases for low maintenance.
Rose buckets.
Integrated work counter, with features designed especially for a floral department.
Includes greeting card merchandiser and lighted glassware cabinet.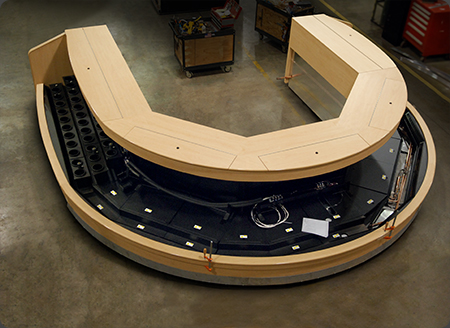 Being built on our shop floor.
Fully assembled and tested to ensure our quality standards before it leaves our fabrication facility.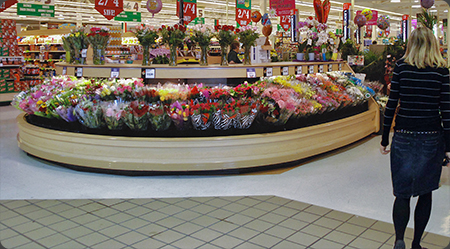 The installed department.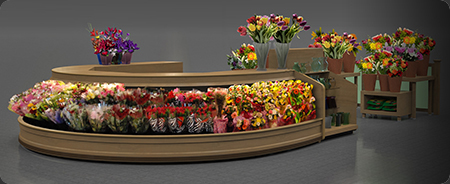 Rendered for approval.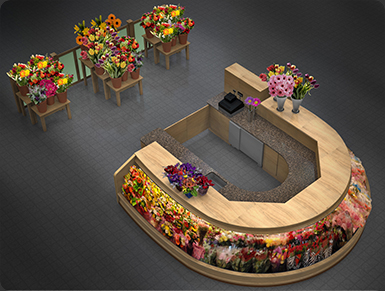 Rendered for approval.