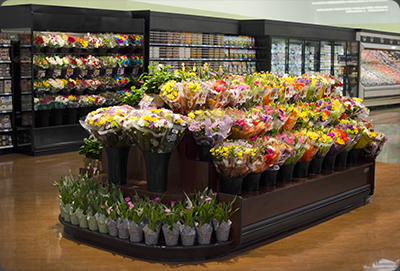 Island Display
Our refrigerated fixture for a unique 360 degree display and shopping experience.
Refrigerated: Remote or Self-Contained versions.
Optional Self-Watering system: maximize floral life, reduce shrink and minimize labor.
Laminate and trim options to match your decor
Self-Contained versions include: over temperature alarm and coil dust filter:
Smaller models operate on standard 115V / 15A.