Custom Cabinetry - Visualize Your Department
Our design staff uses the latest graphic and 3d software so you can see your new floral department come to life.
Give us an image or a floor plan and we can create a new virtual retail space for
you to evaluate.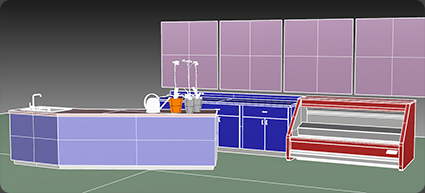 We will build your department in our 3d software and then render it
to match your space.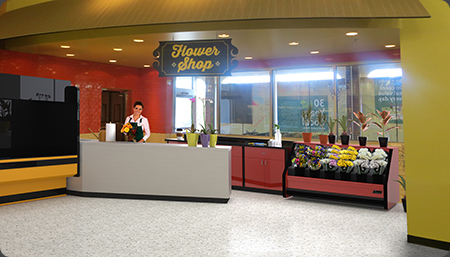 This is what the finished department will look like.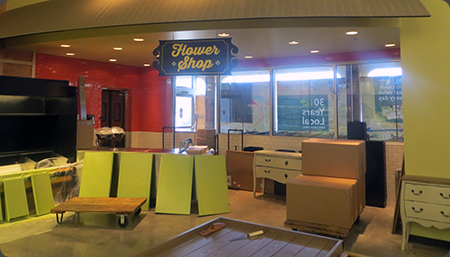 This was the beginning space and original image we started work with.
Our designers then built fixtures in 3d software, matched the image
perspective and made a the new department in graphic software.