Low Profile Island - Remote Refrigeration
A full shop around refrigerated merchandiser.
Laminate, bumper and trim to match your interior.
Available with low maintenance, self-watering option.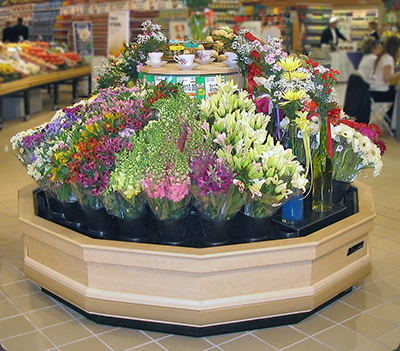 Low Profile Island
Full shop around fixture with self-watering feature.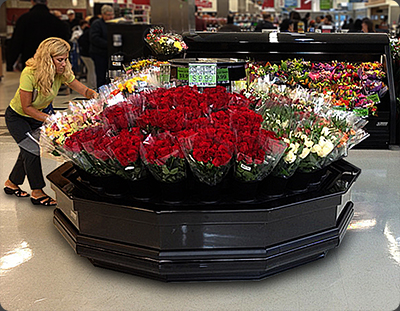 Low Profile Island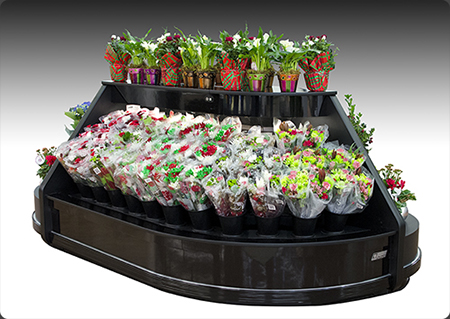 Low Profile Island with Step Display
Shown with self-watering vases, the reverse side has steps
plant display.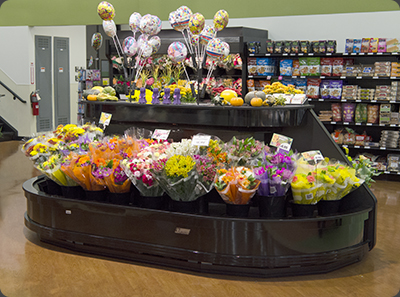 The refrigerated section takes up one half of the island on this version.