Low Profile - MP Floralwall® Super Arc
A complete full service department built using our low profile refrigerated MP case design and featuring our patented self-watering system.
Curved display and inside 90 degree to exactly meet our customer's spec.
Integrated work counter.
Helium tank storage closet.
End panel choices Insulated Glass, or Solid Panel.
Laminate, bumper and trim to match your interior.
LED Lighting.
Low temperature, high humidity floral envelope for long shelf life.
Available remote or self-contained cooling.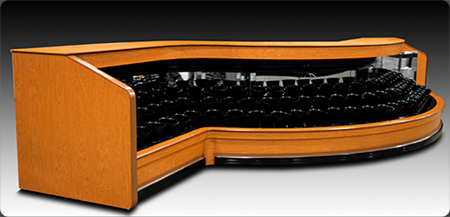 MP Floralwall Super Arc
MP Super Arc 90 Product Sheet PDF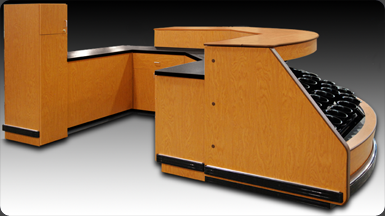 Integrated work counter and helium tank storage.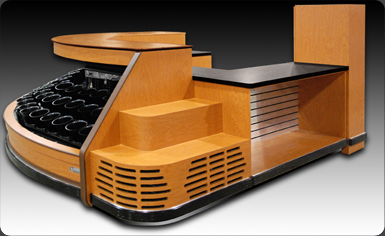 Self-contained unit integrated into display steps with additional display cabinet.