Tall Profile - SP Floralwall®
The SP is our Self-Watering, tall profile case. Minimize daily labor, your flowers with always have a fresh full vase of water. Our barrier free design will drive the impulse purchases.
Shelving Choices:
Tempered Glass for arrangements.
Powder coated, angled bucket shelving to display bouquets at the correct angle.
Our unique 2 in 1 conversion shelf to display as a flat or angle shelf.
Display a combination of self-watering vases and shelving.
Piano Black laminate (Standard).
End panel choices: Insulated Glass, Solid Panel or Inset thermal pane.
Mirrored slat back wall.
Mirrored interior side panels.
LED Lighting.
Low temperature, high humidity floral envelope for long shelf life.
Available remote or self-contained cooling.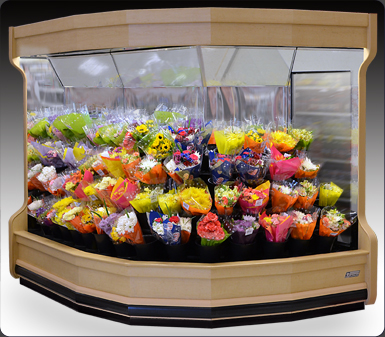 SP7
SP7 with 45 degree end.
SP7 45R Product Sheet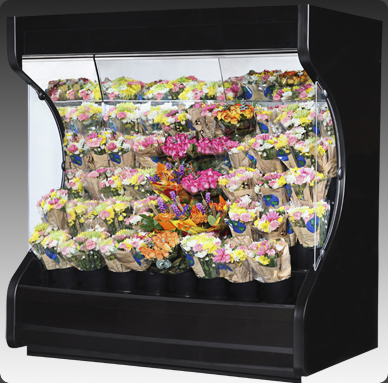 SP6
SP6 with curved front.
SP6 Arc Product Sheet